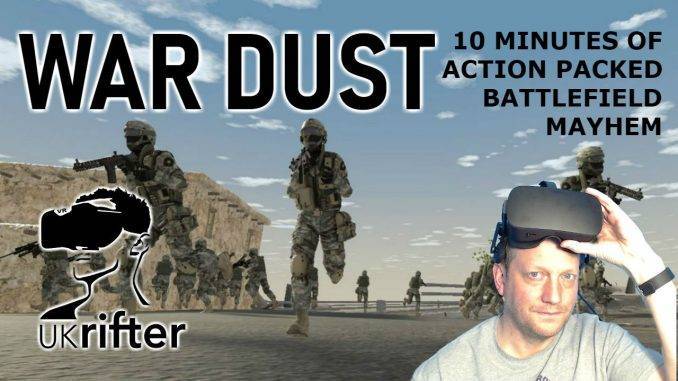 War Dust is a 64 player battlefield simulator and I can honestly say that even in this early alpha testing phase it is my favourite VR title at this moment.
The action is fast, respawning is quick, never a dull moment.
There are 4 classes to choose from with a good ranking system providing unlocks for weapons, skins and attachments.
It's phenomenal and I feel privileged to be part of the beta test helping to improve the final release.
The steam link is here:
https://store.steampowered.com/app/957790/WAR_DUST__32_vs_32_Battles/
My first look video is here: