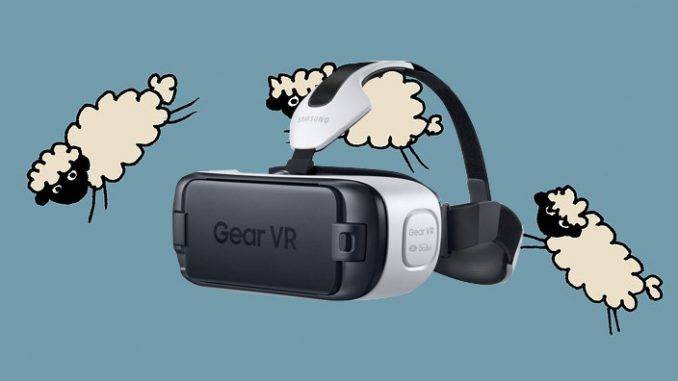 For those who follow my channel and my antics in the metaverse, you could be forgiven for thinking that I am a very social individual within Virtual Reality. This is certainly true when I play the staple titles such as Project Cars & Elite Dangerous and wave shooters such as Raw Data. I hugely enjoy the interaction with my friends. In reality, excuse the pun, we each play the majority of the time in the vast emptiness of virtual space. Alone. Completely, utterly, vividly alone. Recently I noticed that I started to develop periods of insomnia that correlate with my times spent in VR – Mrs UKRifter will delight in informing you how much of a heavy and noisy sleeper I am – so the bouts of insomnia were unusual and warranted further investigation.
My first avenue was to read up on blue light and the dangers it poses to our health. In short, blue wavelengths of light found in a plethora of LED objects you stare at well into the night, will disrupt your bodily functions.
These light waves, while useful to spur you into action with the rising of the sun, will burn your candle at both ends and can be attributed to a number of conditions – insomnia being one of them.
This article from Harvard medical school goes into greater detail.
http://www.health.harvard.edu/staying-healthy/blue-light-has-a-dark-side
This seemed to make a lot of sense but didn't completely explain my bouts of sleeplessness. I would only suffer from the condition periodically, additionally, staring at little squares of led light has been something I have done for years, well before the advent of VR, and with no noticeable ill effect to date.
So my researching continued and I stumbled across the definition of Chronic Loneliness and it immediately resonated with me.
Being in an isolated state can be a serious and – in fact – life threatening condition. Chronically lonely people have increased risk of stroke, heart disease, high blood pressure, digestive problems, obesity and… poor sleep quality with a generally reduced restorative process.
To be clear, I don't believe that I am a chronically lonely person. I have friends and a wonderful family that make me happy to get up in the morning. I crave stable relationships, quickly distancing myself from bad ones. I enjoy being with people who care for me as much as I care for them. Conversely I fear solitude, isolation and being away from my home. There are complex reason for this, but it's a small insight into my persona which may explain why my temporary isolation in VR hits my psyche so hard.
The existentialist school of thought views loneliness as the essence of being human. You travel through life at the centre of you own universe. Alone. Observing the actors entering and exiting from stage left and right. You die alone. The existential dread caused by the uncertainty of existence and fear of loneliness triggers nonsensical thought processes, faiths, colourful stories to fill the grey areas with a rainbow of calming "explanation".
I have no such explanation to sooth me and then you couple that with VR, the most lonely place constructed in human history.
Virtual reality is a cold digital world without substance. A world that encompass you entirely but gives you nothing substantial in return. A world the lies to you so cleverly that the marvel of it muffles your crescendoing primeval screams. When you stare across a digital plane you are alone in the truest sense. Even in an empty room a meaningful glance may be had with a passing gnat. VR may even have you question the reality above.
It is this utter isolation that I believe is responsible for my diminished restorative processes and so I try not to spend too much time alone in there. My sleep quality has improved.
Social VR is my preferred realm, there I am connected to other entities suffering the human condition, other – potentially more artificially interesting – actors in the play of my life. I stare into their pixelated eyes and breath a sigh of relief.
by Christopher Gray aka UKRifter
If you enjoyed this article, take a look at my infinitely more talented wife's globally popular art.